Campaigns and Communications Assistant
Hi! I was born and raised in the suburbs of Richmond Virginia and recently graduated from the University of Mary Washington in Fredericksburg, Va., where I studied history and political science. One of the most important things college taught me about was the world — the injustices that are presented and institutionalized and that part of being an informed citizen means that you have to take steps in order to affect change. During college, I was part of an ecumenical campus ministry that sought to examine what it means to be a Christian in today's world. I am excited to be a part of Sojourners, a group that is living out the ideas of loving your neighbors, which is so fundamental to the Christian faith. When I'm not working, you can find me baking, watching tv shows, or reading books about the home front in World War II.
Posts By This Author
Why Some Immigrant Survivors Don't Report Abuse
10-20-2017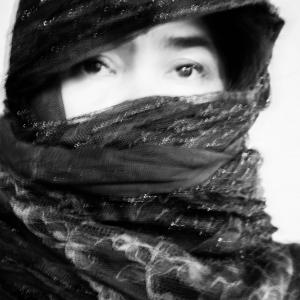 If and when a survivor manages to leave an abusive situation, they still face many hurdles in their immigrant community. Some fear that stories of abuse may threaten whatever positive image the community has worked hard to shore up in a time of fear and distrust. Aisha Rahman, Executive Director of KARAMAH, a group of Muslim women lawyers representing human rights, told a story of a Somali woman living in the small town of Lewistown, Maine. After counseling and support, she finally felt able to testify about the sexual assault she experienced, yet only two men in her community were able to interpret for her. During her testimony, the men translated her stories in much softer language ("He was mean to her"), and themselves repeatedly asked her questions like, "Do you really want to expose your husband? Do you really want to expose our community?
Hundreds Gather at the 'No Muslim Ban Ever' Rally
, , 10-19-2017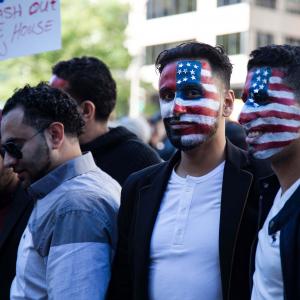 "The administration is going to challenge it [the court's halt] and continue to try to make sure it [the ban] happens, " said Isra Chaker, one of the speakers at the rally and a campaigns advisor at Oxfam America focusing on refugees.