Sarah Einselen is an award-winning writer and editor based in North Texas. Follow her on Twitter @startswithane.
Posts By This Author
Will U.S. Support for Ukrainian Refugees Last?
03-22-2022
"What is troubling to me, and unsettling, is the fact that this sort of worldwide outpouring of empathy isn't there in other situations that are very similar," Karen González, an author and immigrant advocate, told Sojourners.
'An Attempt To Stop Us' From Doing God's Work
03-04-2022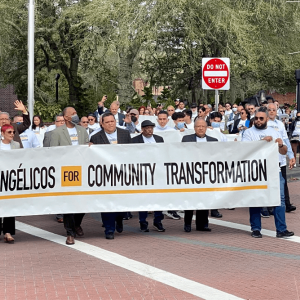 One measure, an executive order from Florida Gov. Ron DeSantis, jeopardizes foster care licenses for anyone who takes in unaccompanied immigrant children who arrive in the country without authorization. The other, a bill being fast-tracked through the state legislature, would bar state and local governments from contracting with businesses that knowingly transport undocumented immigrants, including bus companies or airlines.