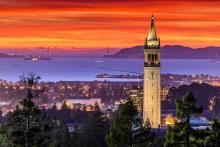 Is anti-Semitism rising on U.S. college campuses?
According to most statistics, yes — but the phenomenon is far more complicated than it first appears, primarily because everyone oversimplifies it.
The data, and the anecdotes, are shocking. In a study conducted in spring 2014 (notably, before the Israel/Gaza conflagrations of last summer), 54 percent of Jewish students said they had personally witnessed or experienced an anti-Semitic incident. And in just the last two months, swastikas have been painted on walls at the University of California's Berkeley and Davis campuses and at New York's John Jay College.
But what do these incidents mean? There is a great reluctance even to engage with the question.
Among liberals, even though it is obvious that many of these incidents are motivated in part by Israel/Palestine politics, no one wants to give hatred a pass. A swastika is a swastika, graffiti is graffiti, and collective guilt — in this case, blaming all Jews for specific actions of Israel — is always wrong.
Conservatives, meanwhile, routinely conflate anti-Israel and anti-Semitic speech. The far-right David Horowitz Freedom Center, for example, recently released its list of the American college campuses with the "worst anti-Semitic activity." But many of those activities were protests of Israel. Extreme, perhaps, and unfair; but not really the same as anti-Semitism.
The fact is, the borders of anti-Semitism are permeable. Human speech does not divide neatly into "hate speech" and "political speech." Thus, if we are to avoid the over-generalizations, we must be more rigorous in our definitions of the phenomenon or we risk diluting the evil of anti-Semitism itself.
In fact, a swastika is not just a swastika. Consider an anti-Israel protest that depicts an Israeli flag with a swastika on it. Offensive, to be sure. But what is it saying? It's saying that Nazis are bad, and that the Israeli government is Nazi-like.
Now consider an anti-Semitic incident in which someone sprays a swastika on a synagogue door. Also grossly offensive, to say the least. But it is saying something very different. It is saying that Nazis are good, and we should finish the work they started.
The same symbol thus has two nearly opposite meanings.