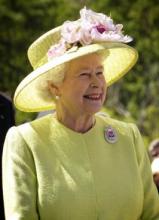 England and Wales became the 16th and 17th countries in the world to recognize gay marriage after Queen Elizabeth II gave "royal assent" to a same-sex marriage bill.
Under the new law, gay men and women will be able to join together in civil ceremonies or in church services — although no religious denomination will be forced to carry out such services.
Cheers, laughter, and clapping broke out in the House of Commons when Speaker John Bercow announced the bill had been approved.