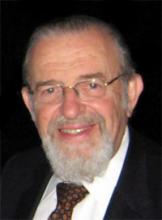 Nineteen former students of a high school run by Yeshiva University, the flagship school of Orthodox Judaism, have filed a $380 million federal lawsuit over what they claim are hundreds of acts of abuse by two rabbis in the 1970s and 1980s.
The lawsuit, which was filed Monday in U.S. District Court in White Plains, N.Y., follows the resignation of Rabbi Norman Lamm, the chancellor and head of the Yeshiva seminary. In his resignation letter, the 85-year-old Lamm, who was president of the university when the abuse took place, said he was doing penance for mishandling allegations against staff members.
The 148-page lawsuit accused Lamm and various other Yeshiva officials, trustees, board members, and faculty of a "massive cover-up of the sexual abuse of students" at a university-run high school.