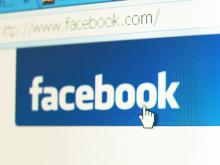 Meet the social media "nones." A new survey finds that Americans, while mostly religious, generally do not use social media to supplement worship and mostly keep their faith private online.
The Public Religion Research Institute survey found about one in 20 Americans followed a religious leader on Twitter or Facebook. A similar number belonged to a religious or spiritual Facebook group.
The results seem to defy the familiar story of prominent religious leaders using social media to build a following – and a brand.
"We were surprised when this turned up really low levels of people engaging religion and faith online," said PRRI research director Daniel Cox.