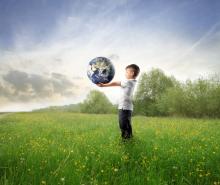 I try to teach in the present. With Billy, though, I found myself thinking about the future. Will middle school be a challenge for him? Will he be an outcast in high school? Or a target for bullies?
I wondered what contributions he might make to society as an adult. Would he start a revolution in the art world?
If his peers constantly slap their hands down and say there's no room for him, how will he react? Will he become a part of what author Alexandra Robbins calls the "cafeteria fringe," those people who are not a part of the school's or society's in-crowd? Because he seems different, will he be labeled "geek," "nerd" or "weirdo?"
As a teacher I want to help him overcome. But what can I do?