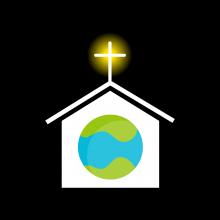 From the Pacific islands, Rev. Male'ma Puloka shared how only 0.03 percent of the world's greenhouse gases are produced by the islands in her region, but they are they ones directly experiencing the devastating effects of climate change. What more can be done by the churches to combat global warming and defend the integrity of God's creation?
We also began looking at global economic inequality. The facts are these: the top 20 percent of the world's people control 83 percent of the world's wealth. The next 20 percent control 11 percent of global wealth. That leaves the bottom 60 percent of the world's population with only 6 percent of the world's economic wealth. What can the churches do in the face of such severe global injustice?
Beneath this some voiced the cry for hope. Facing such stark challenges of injustice requires a foundation of spirituality and prayer that can inspire our Christian witness.