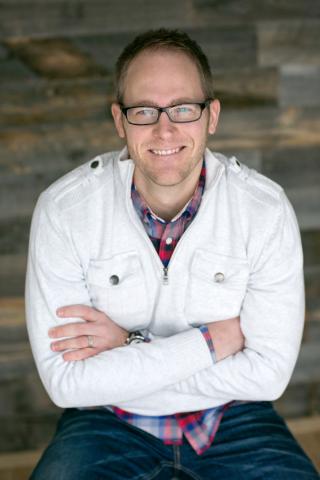 Posts By This Author
Persecution or Clanging Cymbal?
05-13-2015
At the beginning of the Sermon on the Mount we find the famous words of Jesus telling his followers that they are the salt of the earth. But then he gives a warning. "If salt loses its saltiness it is good for nothing and will be thrown out and trampled by men." Paul reiterates this idea 1 Corinthians 13 when he says that if we have the truth and are uber-spiritual but we don't have love we will be like a clanging gong. An annoying, loud, obnoxious noise that no one wants to listen to.
This begs the question: Persecution or clanging gong? What if Christians aren't being persecuted? What if our loss of influence in culture is because we lost our saltiness? What if people are trying to get us to be quiet because we have become a loud, obnoxious, noisy gong? What if the pushback, marginalization, and ridicule we experience is brought about because we have failed to love and, instead, we've treated the world with arrogance, insensitivity, and self-righteousness? What if we are reaping what we sowed?
Outrage Over RFRA Might Be A Fear Of Christians
04-02-2015
Editor's Note: Since original publication of this piece, Indiana lawmakers have announced changes to the Indiana RFRA legislation that includes anti-discrimination language.
Last week Indiana found itself at the center of the news cycle for all the wrong reasons. With Gov. Pence's signing of the state's Religious Freedom Restoration Act, our nation once again found itself taking sides in the debate over LGBTQ rights.
Honestly, I'm torn over this issue. I understand that the Indiana bill was fashioned after the 1993 bill that was signed into federal law by Bill Clinton. I know that 19 other states have RFRA legislation. And, as a pastor, I support religious freedom, not just for Christians, but for Buddhists, Muslims, Jews, and yes, even Westboro Baptists. I think most Americans support protecting individuals' rights to conscientiously practice their faith. Freedom of religion is one of the things that makes this country great, and that freedom is worth protecting. But this bill, supposedly enacted to protect those freedoms, has caused quite the stir. Even more interesting to me are the people I follow on social media who are much more interested and knowledgeable than me in politics who say Indiana's RFRA won't amount to significant change. This raises the very simple question, "Then why pass the bill?"