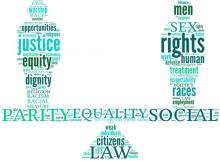 Adaptation is how a bitter and broken South survived its own worst instincts after the war. Progressive pockets emerged in college towns and later in large cities. Hungry for Northern business, the region became less racially polarized. In time, a black man could become mayor of Atlanta and another could become the Episcopal bishop of North Carolina.
The Rev. Martin Luther King, Jr.'s dream of 50 years ago came to seem possible. Distant, yet possible.
But now the dream has receded. The fact of a black president seems to have reopened a pulsing vein of racism. Operating under cover of fiscal austerity, vengeful state politicians are gutting decades of programs that helped the South move forward by helping blacks and Latinos to have a chance.
No more affirmative action, they say; no more dark-skinned citizens flocking to voting stations; no more voting districts shaped by fairness; no more protections from ground-level aggression against people of color.
Once again, as happened in the 19th century, impoverished whites who should be lining up to resist predatory behavior by the moneyed class are being turned against their own best interests by race politics.