Scholar and journalist Caleb Gayle is an Emerging Voices Fellow at Demos, a progressive public policy organization. Most recently, he was a U.S. News Fellow at The Guardian. Caleb is a Tulsan whose faith tradition is rooted in the black church.
Posts By This Author
How Churches Are Addressing Voter Suppression
12-10-2018
Souls to the Polls in a New Era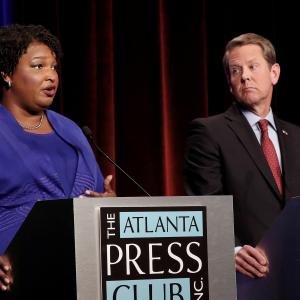 Souls to the Polls is a time-honored tradition, often led by clergy, to activate and engage congregants to exercise their right to vote that starts long before Election Day. It is a mobilization strategy to make the process of voting easier for their congregants. But sadly, voter suppression efforts targeting minorities in subtle and overt ways continue to make Souls to the Polls a critical service — placing the burden of voter education and empowerment on the backs of churches and other civil society organizations, not the government.
In North Tulsa, Race Meets Place
04-10-2017
But more deeply than that, framing Terence's last gasp of life in the texture of local challenges shows the frailty of black Tulsa's dream of equal treatment. We need to ensure Terence does not become another note on a scale of the pain felt by countless black and brown lives. It's only been seven months and the voices of those affected by this history have been diminished.