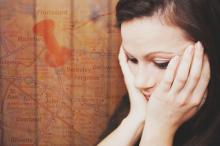 Like many of you, I've been overwhelmed and deeply saddened by the events that have transpired in Ferguson, Mo. And at times I've felt helpless, 350 miles away in Cincinnati, as friends of mine are in Ferguson praying, marching, organizing, and working for peace and justice.
In my conversations with friends of color, I have witnessed their pain and frustration and deep angst over the events of Ferguson. The past two weeks have hit very close to home for them.
With white friends, the response has been mixed, but the overwhelming sentiment is one I've already identified: helplessness. I am not satisfied with this response. I believe there are ways we can respond, bear witness, be in solidarity and work for justice in this moment. Our love for God and neighbor demands we engage. If you are like me, you are praying without ceasing for the Shalom, peace, and justice of God to reign in the hearts and minds and streets of Ferguson and throughout this nation and world. So how can we pair our prayers with constructive action?
Here are ten ways white Christians can respond to Ferguson.