Posts By This Author
Turning Toward Pentecost: Remembering the Women
, 04-22-2014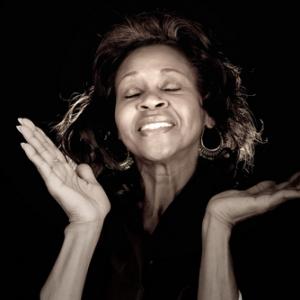 The women were there at the foot of Jesus' cross.
The women were there when they laid him in the tomb.
The women walked through the desolate graveyard in the darkest hours of the night — the hours just before dawn, carrying sweet spices prepared to anoint Jesus' dead body for proper burial. But they never got the chance.
They witnessed the earthquake, talked to the angel, and ran to the other followers announcing the resurrection of their beloved.
And Jesus' mother, Mary, huddled in the upper room praying with the other women and the rest of the disciples in the days following the resurrection. Until that day, 50 days later, when tongues of fire fell on them all and Peter reminded the crowd of Joel's ancient prophecy: "Your sons and daughters will prophesy."
From the cross to the upper room, the women are lifted up! As the church stands in the light of Easter Sunday and now sets its face toward Pentecost, let us remember the women. And, as we do, let's also remember the women in our pews and surrounding communities — the challenges, fears, and the very real dangers women face every day.
Racism in the Legal System: Beyond the Quick-Fix Approach
08-14-2013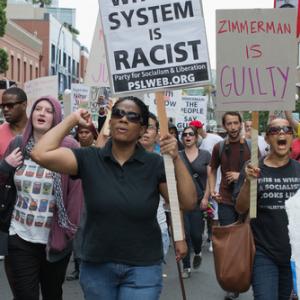 Several years ago, Michael Emerson and Christian Smith criticized the quick-fix approach to racism found in the evangelical race reconciliation movement. They noted that evangelicals tended to address systemic racism through promoting interracial interactions at one-time events such as Promise Keepers rallies. Ironically, this approach tended to increase rather than decrease racism because it gave white evangelicals just enough exposure to people of color to think they now understood race without enough systemic interaction to expose them to the endemic nature of racism. They suggested instead that the preferred response was to engage in political and legal advocacy in order to change the institutional nature of racism. However, what they failed to address in that book is that political and legal approaches to race often suffer from the same quick-fix approach.
Today, we see the same quick-fix dynamics in the outcome of the George Zimmerman trial. Some are focusing again on developing interracial interpersonal relationships, while other evangelical groups have focused on legal advocacy. But in our rush to promote a "solution," we may end up creating more harm than good. I believe evangelicals have the possibility of addressing racial injustice in a more creative way that could get more closely to the roots of the problem if we took the time to think creatively.