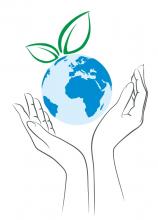 The prophets' preoccupation with justice and righteousness has its roots in a powerful awareness of injustice. That justice is a good thing, a fine goal, even a supreme ideal, is commonly accepted. What is lacking is a sense of the monstrosity of injustice. Moralists of all ages have been eloquent in singing the praises of virtue. The distinction of the prophets was in their remorseless unveiling of injustice and oppression, in their comprehension of social, political, and religious evils. —Abraham Joshua Heschel, The Prophets
Injustice anywhere is a threat to justice everywhere. We are caught in an inescapable network of mutuality, tied in a single garment of destiny. Whatever affects one directly, affects all indirectly. —Martin Luther King, Jr.
According to the U.S. Environmental Protection Agency, environmental justice is defined as:
The fair treatment and meaningful involvement of all people regardless of race, color, national origin, or income with respect to the development, implementation, and enforcement of environmental laws, regulations, and policies.
As we consider this definition, and look around our communities, do we find this fair treatment taking place? Are we aware of how economic and environmental decisions are made? Many times it can become so overwhelming that we think it best to leave it to the experts. Unfortunately, this can lead to exploitation, as discrimination typically takes place in poor and underserved communities where people may not understand their rights, or they choose not to fight back out of fear. As we dig deeper and the shackles are removed, we begin to see how economic and environmental justice are connected and how this exploitation is directly related to incentives like government funding, tax breaks, and land grabs that favor corporations over human beings and the environment. Does the end result benefit all God's creation or just a wealthy few?