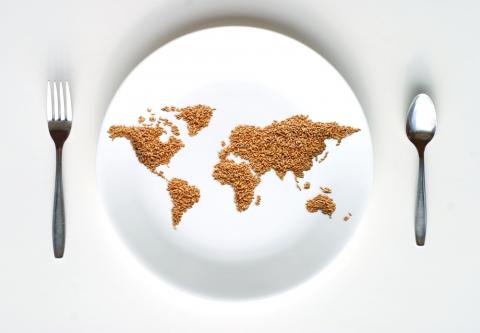 We have a vision.
End extreme poverty by the year 2030.
There has never been a time such as this. There has never been a time in human history where we have been more equipped to do more than just envision a world free of extreme poverty. The empirical evidence is there — extreme poverty can be ended within the next fifteen years.
But first, we must commit. As a global community we must act guided by the best evidence of what works and what doesn't, and to use our voices to compel and challenge others to join us in this urgent cause inspired by our deepest spiritual values.
This is an historic opportunity. The goal to end extreme poverty by 2030 is now possible when it hasn't really been before. But it will take all of us to accomplish it.
Accomplishing this goal means deeply examining the underlying causes of poverty — including preventable illness, a lack of access to quality education, joblessness, corruption, violent conflicts, and discrimination against women, ethnic minorities and other groups. This also means looking at global habits that cause poverty — greed and waste, numbness to the pain of others, and exploitation of people and the natural world.
Sojourners is joining with the World Bank and a large coalition of diverse faith leaders to make this goal a reality. The World Bank President, Jim Kim, has come to us asking for help: the fight to end extreme poverty cannot be done without the moral narrative and prophetic voice of the faith community. For us in the faith community, this is a moral purpose and cause rooted in our Scriptures with God's clear priority for the poor.
This alliance is both practical and prophetic. The World Bank supplies the evidence of what works and doesn't work to solve the problems of poverty. And the faith community provides the moral narrative and prophetic voice necessary to mobilize people. By combining pragmatic evidence with the moral imperative of the faith community, the deep roots of poverty can be torn up from their insidious source.
Tomorrow, leaders from major world religions and heads of numerous global faith-based organizations will be issuing a clear call to action on the importance of this imperative moment to end extreme poverty. Please join myself, along with leaders from Bread for the World, the Baha'i International Community, Jewish World Service, the Islamic Society of North America, and World Bank president Jim Yong Kim as we act on the moral and spiritual imperative to end extreme poverty.
Poverty's imprisonment of more than a billion men, women, and children must end. Now is the time to boldly act to free the next generation from extreme poverty's grip. For people of faith, inaction is no longer an option.
Jim Wallis is president of Sojourners. His book, The (Un)Common Good: How the Gospel Brings Hope to a World Divided, the updated and revised paperback version of On God's Side, is available now. Follow Jim on Twitter@JimWallis.
Send Us a Note
Got something to say about what you're reading? We value your feedback!