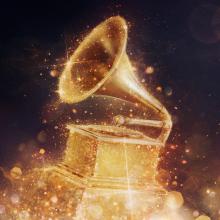 Call me old fashioned, but our culture hit a new low at the Grammys when 33 couples were married. Some of them were gay and lesbian couples.
Indeed, it was a bad day for marriage.
First, Macklemore sang "Same Love," then Queen Latifah officiated a wedding for 33 couples, and then Madonna sang her 1986 single "Open Your Heart."
Now, don't get me wrong. I love Macklemore's Same Love. I love its pro-same-sex marriage message because of my Christian faith, not in spite of it. I've written about why Christians should embrace same-sex marriage here, here, and here, but Macklemore's theological argument in the song is as good as any.