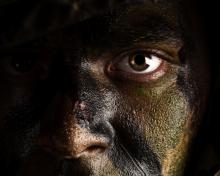 One year after Syrian President Bashar al-Assad's April 2011 crack down on civilian protests against his regime's torture of students who had put up anti-government graffiti, the U.S. and the world are still figuring out what to do about it.
On March 21 the United Nations Security Council announced that it backed a six-point peace plan put forward by former UN General Secretary Kofi Annan. By March 27, Annan reported that al-Assad had accepted the cease-fire plan that will take effect April 10. But even as al-Assad met with Annan, reports of escalated crackdowns surfaced. Then on April 3 reports of military escalation in four major urban centers dashed hopes that al-Assad's April 10 military withdrawal will actually take place.
And so the world waits for Tuesday. Then we will know what legitimate courses of action may come next. If al-Assad abides by the peace plan, then the world can exhale and allow peace to have its process. If not, then multiple questions step to the fore.