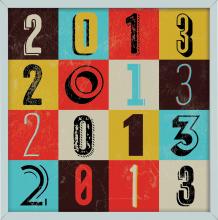 At Sojourners, people are just getting back from their holiday breaks with their families and some will still be out this week. D.C. public schools don't even start until next week for my two boys.
Of course, members of the Senate and the House of Representatives came back early to avoid sending the nation off of the "fiscal cliff." For the first time in two decades, taxes were increased for the wealthiest two percent, something most Americans support. And programs the Circle of Protection seeks to protect for the most vulnerable, including important tax credits that have kept millions of Americans out of poverty, were kept safe in the final deal.
The legislators barely succeeded in coming to a compromise but largely avoided the more challenging issues of the automatic spending cuts known as "sequestration" and an agreement on long-term deficit reduction.  The compromise delayed the sequester for two months, which means it will kick in around the same time as an anticipated debt ceiling fight in which Republicans say they will force the nation into default unless they get the spending cuts they want. 
As reflected in this deal, I applaud the President's continued commitment to protect poor and vulnerable people. I encourage him to remain steadfast in his refusal to negotiate. However, it remains to be seen whether the President will continue on in his refusal to negotiate on such important matters with those risking our nation's economic health to advance their own political ideology.