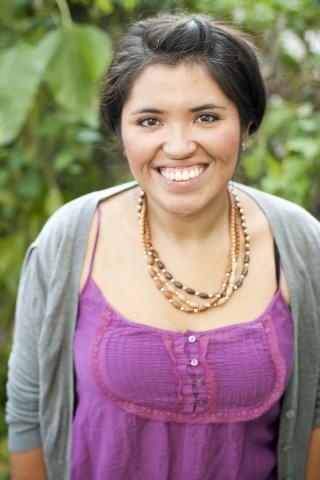 Karla is originally from El Salvador however the city of Angels has been her home (Go Lakers!) for most of her life. She graduated from Biola University in 2009, with a B.A. in Journalism and a minor in Intercultural Studies and Biblical Studies. This last year, Karla worked as an after school Assistant Program Director and mentored neighborhood youth in inner city Los Angeles.
Aside from the work aspects and community aspects of the internship program, Karla is excited about the opportunity of being a year round pedestrian and walking commuter. Karla loves spoken word, gardening, foods from different cultures, knitting, hearing people's stories, looking for fun vegetable recipes, learning more about God's heart for justice and is an avid fan of cupcakes.
Karla feels honored to be a part of the Sojourners community this year.