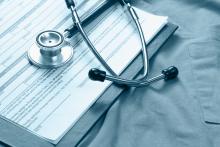 Human slavery has been in existence for thousands of years and unfortunately still flourishes today. An estimated 36 million slaves exist — perhaps more than any time in history —in countries around the world, even the U.S.
"You shall not pervert the justice due to the sojourner or to the fatherless, or take a widow's garment in pledge." —Deuteronomy 24:17
This verse names the three populations most vulnerable to exploitation: those living in a foreign country, children without parents, and women without protection. These populations have always been the most vulnerable to human trafficking, and they remain so today.
Hope for Justice aims to end human trafficking in our lifetime. And one priority to achieve that in the U.S. is training healthcare professionals to recognize victims of human trafficking. Almost 88 percent of victims of domestic sex trafficking encounter healthcare professionals while they are being trafficked.