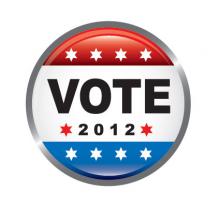 Editor's Note: This is the third article in Lisa Sharon Harper's election season blog series, Watch the Vote. You can read the last article here. 
With 28 days to go until our nation chooses its 45th president, a string of court victories have knocked down Jim-Crow-style barriers to voting that have been erected in states across the nation. But 13 states are still under the oppressive weight of laws designed to suppress the vote.  
According to the Brennan Center for Justice, starting in early 2011, 41 states introduced legislation to restrict voting laws. Nineteen quietly passed 25 laws and two executive actions, some of which require government-issued photo IDs, proof of citizenship, fewer early-voting days, the elimination of Election Day voter registration, created barriers to voter registration drives, and created more obstacles for citizens with past criminal convictions. 
The good news is that over the past few months we have seen one court case after another block the enactment of the worst provisions of these new Jim Crow laws. According to a recent Brennan Center study, 10 courts have blocked or blunted restrictive voting laws — and the Department of Justice blocked one more — since Oct. 3.