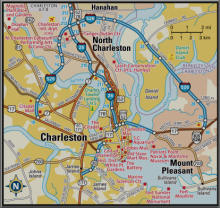 For the past thirty years my family has vacationed in Charleston, S.C. I spent eight years living, going to school, and working in Charleston; I met my wife there, got married there, and it is still a place we count as home when people ask.
The shootings at Mother Emanuel Church in Charleston let loose a flood of memories long shoved into the recesses of my mind. One of these was when I was the youth director for a large white affluent congregation, and the youth groups at Mother Emanuel and my church performed a joint Youth Sunday service in the late 90s.
Driving from Asheville, N.C, to Charleston shortly after the shootings, my heart grew heavy as I wondered what to do when we arrived. Nothing I envisioned captured the heaviness I felt; the need to be useful. I decided to sleep on it.