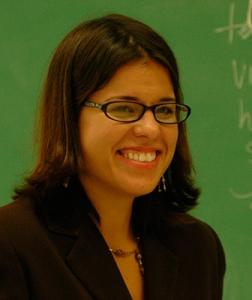 Dr. Mayra Lopez-Humphreys is a native New Yorker, professor, and pastor with more than 16 years of community engagement.
As an assistant professor of the undergraduate social work department at Nyack College, she has taught courses in diversity, social welfare policy, and field practice. In the social work arena, her research interests include critical multiculturalism and restorative practices. She has co-presented at the Society for Social Work Research on the role of sex in perceptions of discrimination among Dominican immigrant women, and at the National Conference on Race & Ethnicity, where she presented on the relational-cultural model with culturally diverse student populations. Mayra has co-authored a number of peer-reviewed scholarly articles, including "The Social Construction of Client Participation: The Evolution and Transformation of the Role of Service Recipients in Child Welfare and Mental Disabilities."
Her practice/organizational leadership experience has centered on youth development and community organizing. Mayra has designed a number of asset-based programs that focus on the fostering and integration of participants' social, spiritual, and cultural capital. In 2002, she was presented with The Children's Aid Society Excellence Award for her leadership in program innovations and partnerships with immigrant families.
In the Harlem community, she is currently involved in the development and research of a Community Sustainable Kitchen (CSK). The CSK offers affordable, healthy, locally grown meals, while also facilitating the social benefits of preparing and sharing group meals.
Mayra is also the associate pastor at Metro Hope Covenant Church, a multiethnic church that meets in Harlem's historic National Black Theater. Metro Hope is part of a larger church movement with a heart for the city, drawing artists and young families and professionals from Greater Harlem and the metro area. It is Mayra's continual privilege and passion to journey with emerging generations as they work through their faith in a culture constantly challenging the church to be the church.