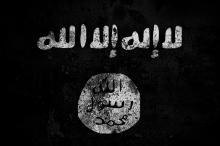 Whether ISIS is "Islamic," or a "state," it is definitely terrifying. As it terrorizes the Levant — killing Muslims, Christians, Jews, Yazidis, and other religious/cultural minorities in Syria and Iraq — and takes the lives of Western journalists, it strikes fear in the hearts of many.
Swirling around the alarming analysis are the rumors and realities of individuals from Europe and the U.S. joining the ranks of ISIS and fighting for their "cause."
The intelligence organization Soufan Group recently released a report stating that fighters from at least 81 countries have traveled to Syria since its three-year conflict began. Hundreds of recruits come from nations like France, Germany, the UK, and the U.S.
Of all the fearful intimations of this conflict, this feature seems to be the most frightening to many in the West. Could it be that my neighbor is a secret jihadi? Are redheads (a "pure" European stock) more prone to terrorism? Are mosques their hideouts? Regardless of the judiciousness of these questions, underlying them all is the question "why?" Why would someone leave the West to fight for ISIS in Syria and Iraq?
According to the Soufan report, those that leave for the Middle East to fight are typically 18-29 year-old men (some as young as 15) and some Western women who join with their spouses, or come alone to become "jihadi brides." These men and women are Islamic, often second or third generation immigrants, though very few have prior connections with Syria.
Why do they join? Is it religious devotion? Psychological imbalance? Tendency toward radical movements and anarchy? All of these motivations may play a part, but my argument is that these men and women who leave their Western homes for the dunes of terror are lonely.
These Western jihadis are isolated — that is why they join ISIS.