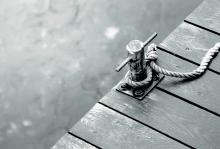 When a San Antonio couple was caught trafficking a 16-year-old online, their excuse was that they had no prior knowledge of her age and "were trying to help her."  Meanwhile, Jeffrey Charwick Wright, a now ex- Navy sailor, trafficked an HIV-positive 17-year old in Virginia, Maryland, and North Carolina for his own good. But hey, at least he could admit it.
These horrible anecdotes are popping up all over the U.S., with underage children—both Americans and immigrants—trafficked for labor, and more often, for sexual exploitation. The most surprising issue, however, is the conversation on whether those who are trafficked are criminals themselves. Sadly, in 19 states and all of the American territories, that is the case.
The good news is that a majority of states have some form of "safe harbor laws," laws that prevent underage victims of trafficking from facing criminal charges and from being treated as culpable and willing participants.