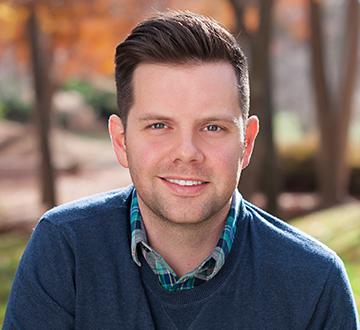 Jonathan Merritt is senior columnist for Religion News Service and has published more than 1,000 articles in respected outlets such as USA Today,The Atlantic, National Journal, Christianity Today, The Washington Post, and CNN.com. He is author of Jesus is Better Than You Imagined and A Faith of Our Own: Following Jesus Beyond the Culture Wars. His first book, Green Like God: Unlocking the Divine Plan for Our Planet, was called "a must-read for churchgoers" by Publisher's Weekly.
As a respected Christian voice, Jonathan regularly contributes commentary to television, print, and radio news outlets. Jonathan has been interviewed by ABC World News, NPR, CNN, PBS,Fox News, Slate, Politico, and The New York Times. He serves on the advisory board for Religion News Service, America's largest provider of news about religion and spirituality.
Jonathan first entered the public eye when a classroom epiphany prompted him to organize a national coalition of Christian leaders who care about the creation. Since then, he's been on the front lines of pressing cultural conversations from poverty to orphan care. He is a member of the national board of directors for Bethany Christian Services, America's largest adoption agency. Outreach magazine recently named Jonathan one of 30 influencers reshaping Christian leadership.
Jonathan has become a sought after speaker by colleges, seminaries, churches and conferences on cultural and religious issues. He holds a Master of Divinity from Southeastern Baptist Theological Seminary and a Master of Theology from Emory University's Candler School of Theology.
Jonathan occasionally utilizes a research assistant to facilitate interviews, but the final questions and content are his. He resides in Brooklyn.