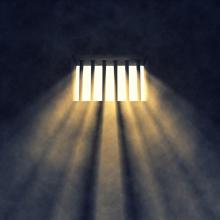 Week after week, we can take on the biggest issues we face as a society — from continuing racism, mass incarceration, inequality, and poverty to gender violence and human trafficking, climate change, ISIS — and just try to be hopeful.
Or we can start by going deeper, to a more foundational and spiritual understanding of hope — rooted in our identity as the children of God, made in the image of God, as the only thing that will see us through times like this.
I believe we should start there. Because the biggest problem we face — the biggest enemy at the heart of many of the issues we must address — is hopelessness.
And perhaps the most important thing the world needs from the faith community is today is hope.