In the Khayelitsha township near Cape Town, Baphumelele Respite Care Centre and Clinic serves abandoned children as well as ill adults. The staff faces daily the anguish of caring for babies and older children with serious congenital alcohol and drug syndrome or HIV/AIDS complications. A compassionate professional team and scores of volunteers provide education and rehabilitative residential care for countless patients and support to child headed homes.
A nurse friend on the staff gave witness to the disparity between day-to-day realities when faced with the inadequate response by government and societal leaders. It is stunningly the case in South Africa in the post-Mandela era. The clinic was started in 1989 by the local founding-director Rosealia Mashale, "Rosie," who could not abandon vulnerable children to the trash heap.
Even with more than 25 similar agencies active in the sprawling location of mostly substandard housing and services there are thousands still in need.
Professor Jonathan Jansen, a trusted commentator in South Africa and author of We Need to Act, reminds citizens to leave their comfort zones and contribute to righting the wrongs of society.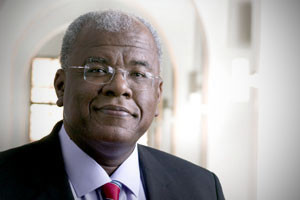 In a corrupt and poverty-ridden country with life expectancy under 50, it is apparent that senior politicians and their aspiring replacements have forgotten the "liberation struggle" dream.
South Africa's main priority is declared to be closing the income gap.
But in a nation of 52 million with nearly half the population under 20, the "born – frees" have never known anything but democratic governments and mostly limited opportunity. Only an estimated 6.4 million citizens pay income tax, with 3.3 million providing the lion's share. Thirty-one percent of tax income is received from only about 154,000 payers. The revenue toward societal needs, and particularly support of monthly assistance grants, is directed to 16 million households. Eleven million of the grants are for children, many of whom still are not receiving ample basic education.
Clearly this is unsustainable. Unless the economy grows to lessen the frustration of job seeking "school-leavers," violent protests will surely result.
Professor Jansen underscores this imperative, saying he is not inclined to enter politics, as he believes more change can be effected through education.
With the pressure of a looming May 7 election, many politicians seem to have lost touch with the "life issues." Values questions, at least temporarily, are set aside for reelection rhetoric. How familiar this looks to an American observer. It is hard to judge another nation without reflecting on the inequities of the United States and our own limited vision for the uneducated and under employed. And refugees.
Fortunately most street protesters are still resisting the use of violent demands while addressing educational, housing, water, and health issues — as well as the high level corruption. But still a vibrant, even hostile, free press and media (including the arts) speak out daily. Natal Mercury editorial writer Justin Foxton for one dares to ask in a poverty wracked nation how can we trust leaders with such values who live extravagantly?
And an active judiciary, with a human rights-focused Constitutional Court, remains influential.
Increasingly young people are returning from abroad, and 2.3 million additional voters have registered, many for the first time for the May election. An upturn in repatriation of enterprise enabling "off-shore" capital has been noted. A unique multi-cultural/linguistic post-colonial history with diverse religious communities and the melting pot of African refugees provide a rich diversity of populace striving for a thriving "rainbow nation."
There are countless unsung heroes trying hard to make this beautiful country work. And there are many emerging hopeful signs in South Africa in spite of the storm clouds.
For 20 years Hands of Compassion, a faith-based community in a rural area near Johannesburg, has provided a residential home for pregnant women (many victims of rape and of incest), and others in crisis (such as addicts in recovery and HIV sufferers). It also offers a food pantry and job training.
In the Western Cape, another alternative vision is expressed in the village of Dennequer for 101 of the farm worker families from the four Rupert wine estates.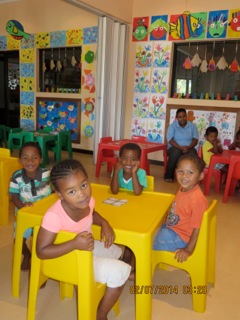 Here after 20 years of employment, workers can own their own homes. A day care "creche" provides their children with a "head start" for the local public schools. After class tutorials, computer labs, and sports programs are available for the older children. The neighboring vast Cluver family fruit orchard and de Rust wine estate provide parcels of land with part ownership of the farm and scholarships for its workers' successful school children — some of whom are the first in their families to attend high school and college. Both companies invest in upgrading the neighboring schools to undergird their joint commitments. The stories are inspiring.
Vice Chancellor of the University of the Free State, Dr. Jonathan Jansen, as a respected voice, points to stories like those above. He is confident that South Africa has the makings of a successful and equitable society, and asserts:
"I believe that citizen action is vitally necessary as we come out of the heady days of post-apartheid euphoria … this country changes slowly, but in unexpected places, with all the scars of the wounded past, awkwardly and painfully. But away from the noise of succession and secrecy bills, we transform anyway."
Changes require a more broadly palliative and increasingly active new generation —inspired by a Mandela-type cultural magnanimity that loves justice and spurns vengeful spirits — to join with the emerging force of those mentioned and the countless others whose work can be witnessed across this magnificent land.
The Bishop of Kwa-Zulu-Natal, The Rev. Rubin Phillip, a longtime champion for social justice, spoke profoundly to this point at vibrant St. John the Baptist Anglican Church, in Pinetown, near Durban. In a historic sanctuary with vibrant nine-language groups exhibiting reconciliation, Bishop Rubin referenced Luke's Gospel (8:16-23). After telling the disciples to be "light" Jesus said, "lets go over to the other side of the lake." They sailed into a storm and "were in great danger." Bishop Rubin challenged St. John's newly installed priest, Father Forbes Tinotenda Maupa, and the whole congregation, to dare to " cross over to the other side" no matter the challenges in setting right the wrongs of our neighborhoods and societies. He called us all to face the "demons," as Jesus did, with the insane Syrian man chained in the Gerasenes graveyard.
May we each find our own way to "get in the boat and cross over" and be in solidarity with the marginalized and challenge the oppressors, by listening and learning to understand more deeply their context and our complicity. Hopefully all increasingly can be freed from chains of injustice.
Tom Getman is a Sojourner board member and along with his spouse Karen have been visiting South Africa and their family and friends for 30 years.
Image: South African flag over human face, Aleksandar Mijatovic / Shutterstock.com
Got something to say about what you're reading? We value your feedback!