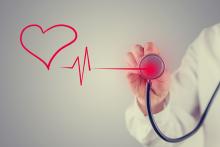 The three of us put our cups of coffee on the counter and reached into our pockets for our wallets. The check-out clerk paid no attention to any of us. He seemed to be staring at someone or something in the back of the store.
"We're ready to pay," one of us said.
The clerk kept looking at the back of the store. A few seconds went by before he told us what had his attention.
"I'm watching that boy over there to make sure he don't steal nothing," the clerk said.
The three of us looked at the back of the store and realized the clerk was talking about our co-worker.
Four of us were carpooling across Florida on a work assignment several years ago. It took several hours to cross the state. We stopped at a place called Yeehaw Junction off Route 60 to use the restroom and get some coffee.
The three of us at the check-out counter were white, like the clerk. The co-worker accompanying us was black. The clerk assumed that because the three of us were white, we would understand and agree with his attitudes and assumptions about our co-worker – that he was dishonest because of the color of his skin. Needed to be watched. Couldn't be trusted. Too dangerous to let out of his sight.