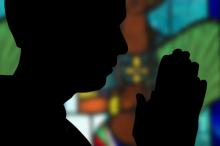 Amid continuing headlines about cover-ups of child abuse in the Catholic Church, an oversight board of lay Catholics on June 13 warned the nation's bishops that they must follow their own policies against abuse more rigorously if they hope to restore their fragile credibility.
"If there is anything that needs to be disclosed in a diocese, it needs to be disclosed now," Al J. Notzon III, head of the bishops' National Review Board, told some 200 prelates gathered in Atlanta for their annual spring meeting. "No one can no longer claim they didn't know."
The meeting of the U.S. Conference of Catholic Bishops comes 10 years after the hierarchy met in Dallas and passed a series of reforms to respond to a siege of bad publicity about sex abuse by priests. It also comes as a jury in Philadelphia weighs the fate of a high-ranking priest who's facing criminal charges of concealing abuse by clerics, and as a bishop from Missouri awaits trial on charges that he failed to report a suspected child molester to authorities.