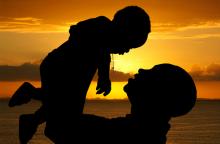 Every mother and father know the struggles, frustrations, unrealistic expectations, horrific fears, and exhaustive drama associated with raising children, but let me just say this: Christianity adds an entirely new dimension to the chaos that is parenting.
Besides an assortment of play dates, sports activities, school classes, music events, and other social obligations, Christianity requires the additional burden of attending an endless array of church activities.
Mission trips, youth groups, service projects, summer camps, volunteer activities, Sunday school classes, Bible studies, evangelism outings, and church services require tons of time — it's a huge commitment.
Christian culture goes out of its way to accommodate parents and their children, and while this is a good thing, it also adds social expectations that can often feel burdensome and frenetic — leading to burnout.