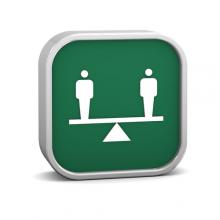 I was watching this recent video where Tim Keller (along with Don Carson and John Piper) addresses why The Gospel Coalition is explicitly complementarian (a nice way to say that they don't believe in gender equality). Why do they see this as something that a group that is supposed to be focused on the Gospel would need to stress? 
Keller begins by saying that he does not think the issue of gender roles are directly part of the Gospel, and acknowledges that bringing it up in the context of answering a person's questions of what it would mean to be a Christian could "certainly muddy the waters."
So why the focus then? He says it has to do with how we read Scripture.