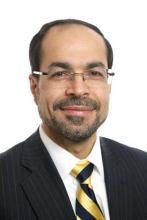 American Muslims are celebrating the ouster of two congressmen known for their anti-Islamic rhetoric, and heralding the outcomes as a sign that Muslim voters, at least in some districts, are a political force to be reckoned with.
"These encouraging results clearly show that mainstream Americans reject anti-Muslim bigotry by candidates for public office and will demonstrate that rejection at the polls," said Nihad Awad, executive director of the Council on American-Islamic Relations. "This election witnessed an increased political awareness and mobilization effort among American Muslims that dealt a major blow to the Islamophobia machine."
Republican Rep. Allen West lost to Democrat Patrick Murphy by about 2,500 votes in Florida's 18th Congressional District, which includes Fort Lauderdale and West Palm Beach. West has not conceded, however, and has filed a motion to have paper ballots recounted. 
There are roughly 160,000 Muslims in Florida, comprising about 0.9 percent of the population.
Over in Illinois, 21,000 votes separated Republican Rep. Joe Walsh from his successful Democratic challenger Tammy Duckworth, an Iraqi War veteran and double amputee. Illinois is home to the country's largest concentration of Muslims, about 360,000 comprising 2.8 percent of the population.