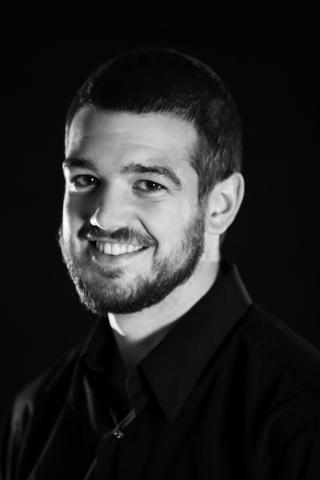 Ben Sutter is online assistant at Sojourners. Ben is a 2013 graduate of Goshen College (Ind.) with degrees in communication and history.
Before coming to Sojourners, Ben dabbled in print, online, and video journalism; radio deejaying; and video production while at college. On campus, he enjoyed strengthening his video and online skills as managing editor for local news blog GoshenCommons.org and as a production assistant for FiveCore Media, an on-campus video production company. Earlier in college Ben worked directed and produced for the on-campus television station, GCTV, and served multiple semesters as a staff writer for the on-campus newspaper, The Record.
A native of South Bend, Ind., Ben grew up as an Anabaptist-Mennonite Christian and especially appreciates its emphases on community, daily discipleship, and personal and structural peace.
He really likes good conversation and good relationships, especially anything having to do with how faith applies to living daily life and anything about how media influences and affects culture. Ben also enjoys theological discussions, especially ones that offer him new viewpoints that he's never considered.
Ben is a dedicated lover of the Cubs, although the past 10 (read 105) years have not been easy ones to be a Cubs fan, so that love has spread to watching the rest of baseball as well. He enjoys the writing of Malcolm Gladwell, Shane Hipps, and Kent M. Keith and the musical stylings of Shadrach Kabango.
You can follow Ben on Twitter.