Amos Toh is a fellow at the Brennan Center and a co-author of "Foreign Law Bans," a report on the consequences of anti-Shariah law measures.
Posts By This Author
COMMENTARY: Anti-Muslim Bigotry Taints Florida Ban on Foreign Laws
, 05-16-2014
This week, Florida Gov. Rick Scott signed into law a measure widely touted as a "foreign law ban." But proponents of such bans should not be too quick to claim victory.
The
version
of the ban that Scott signed merely mirrors decades-old legal principles that Florida courts have used to resolve international disputes — namely, that they will not apply foreign law if it "contravenes the strong public policy of this state or if the law is unjust or unreasonable."
This is a far cry from foreign law bans in states such as Kansas and Arizona, which demand their courts to reject foreign laws or judgments if they come from a country that does not protect rights in the identical way we do.
COMMENTARY: The Clear Anti-Muslim Bias Behind Anti-Shariah Laws
, 02-21-2014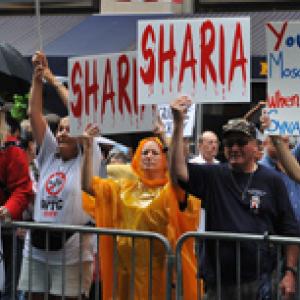 Foreign law bans are back.
For the fourth year running, Florida is trying to outlaw the use of foreign and international law in state courts. Missouri has mounted another attempt to pass an anti-foreign law measure after last year's effort was vetoed by Gov. Jay Nixon. The bans also have crept farther north, making a debut in Vermont.
These laws, which have passed in seven states, are the brainchild of anti-Muslim activists bent on spreading the illusory fear that Islamic laws and customs (also known as Shariah) are taking over American courts. This fringe movement shifted its focus to all foreign laws after a federal court struck down an Oklahoma ban explicitly targeting Shariah as discriminatory toward Muslims.