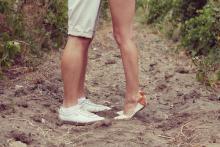 I don't know about young girls, but I know from experience that young boys obsess about sex.
They crave it, fantasize about it, do everything in their meager power to obtain it, worry about their adequacy, get confused by their longings, and for the duration of adolescence — and often beyond — see people in terms of "getting laid."
I suppose this obsession is natural, and that it serves some fundamental purpose, such as perpetuating the species or giving us something to think about besides our gangly bodies, weird thoughts, and being young and insecure.
I don't know any adult who would willingly repeat adolescence. Yet here we are — we Christians seeking hope, grace, mercy, and purpose, we believers in a God of justice — treating our faith as an endless adolescence centered around sex.