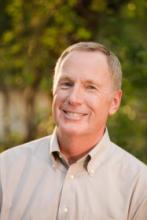 Prolific author Max Lucado talked to Religion News Service about grace, the topic of his 29th book, and answered a range of questions from people who follow RNS on Twitter. Lucado, 57, is the minister of preaching at Oak Hills Church, a nondenominational congregation in San Antonio.
The interview has been edited for length and clarity.
Q: You write that people don't have a deep understanding of grace. What's the difference between grace and mercy?
A: My hunch is that most people have settled for a wimpy grace. It's something that doesn't change their lives. There is a difference between grace and mercy. Mercy is the decision of God not to punish us. But grace is the decision of God to save and bless us.
Q: @tunde_ogunyinka wants to know: What is the one thing you can't do without each day?
A. I think the one thing that I cannot do without each day is hope. If you put me in a position where you took all my hope away, I'm not sure I could make it through the day.
Q: @kaykay_ayodeji asked: Which book or writer has inspired your style of writing?

A: Early in my writing I was influenced by a man named Frederick Buechner. Back in the '90s I read many of his books and it really influenced my thinking and my writing. He has a slight irreverence that I thought was refreshing but it's not an irreverence that's unbiblical. It's just real appreciation for God's greatness. It's like it released him to be a happy writer.