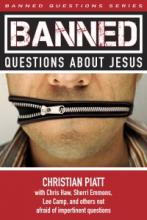 Galatians 3:22: Is it the faith of Jesus or faith in Jesus that's the key?

Amy Reeder Worley: It is both the faith of and in Jesus that lead to salvation, which is another word for "liberation."...

Pablo A. Jiménez: I have always preferred to speak about the faith of Jesus than about faith in Christ. Most people find this shocking and many have tried to correct my theological statements. However, I persist in speaking about the faith of Jesus....
Christian Piatt: I would tend to say it depends on whom you ask, but based on my personal experience, maybe it has more to do with when you ask someone such a question about their understanding of Jesus....