fox news
For those of us who are Christians, let's make that choice--between the theology of Fox and the theology of Jesus.
Model breastfeeding, Fox News vs Jesus, 'Street Sense,' Bin Laden's bookshelf, and more!
During a broad conversation on how to overcome poverty at Georgetown University last week, President Barack Obama made a few comments about how Fox News talks about poor people. Here's what he said:
" … over the last 40 years, sadly, I think there's been an effort to either make folks mad at folks at the top, or to be mad at folks at the bottom. And I think the effort to suggest that the poor are sponges, leeches, don't want to work, are lazy, are undeserving, got traction. … I have to say that if you watch Fox News on a regular basis, it is a constant menu — they will find folks who make me mad … They're like, I don't want to work, I just want a free Obama phone — or whatever. And that becomes an entire narrative … very rarely do you hear an interview of a waitress — which is much more typical — who's raising a couple of kids and is doing everything right but still can't pay the bills.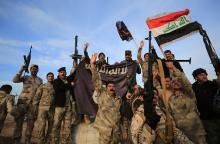 As an evangelical theologian and pastor, I want to say that ISIS is evil. Evil is a term we don't normally hear in the media or politics, which is likely a good thing given our lack of public morality and civility these days. Indeed, judgementalism was condemned by Jesus, but is still often practiced by many churches — so humility is always called for. But it is still a responsibility of the faith community to name evil where it clearly exists in the world. And by any standards, the actions of ISIS are evil.
The latest report issued by the Office of the UN High Commissioner for Human Rights and the UN Assistance Mission for Iraq on "The Protection of Civilians in Armed Conflict in Iraq," catalogues the human rights atrocities committed by ISIS, making it abundantly clear that this group is evil. They include:
attacks directly targeting civilians and civilian infrastructure,
executions and other targeted killings of civilians,
abductions, rape and other forms of sexual and gender based violence perpetrated against women and children,
slavery and trafficking of women and children,
forced recruitment of children,
destruction or desecration of places of religious or cultural significance,
wanton destruction and looting of property, and denial of fundamental freedoms.
The report goes on to identify the targeting of ethnic and religious groups — such as Christians, Yazidis, Shi'ite Muslims, and many others —and subjecting them to "gross human rights abuses, in what appears as a deliberate policy aimed at destroying, suppressing or expelling these communities permanently from areas under their control." The report describes the actions as possible "war crimes, crimes against humanity, and possibly genocide."
In light of these sober findings, the faith community must remind the world that evil can be overcome, and that individuals involved in evil systems and practices can be redeemed. But how to overcome evil is a very complicated theological question, which requires much self-reflection. In trying to figure out how to overcome evil, it is often helpful to first decide how not to. Here is a good example of how not to respond to the reality of evil.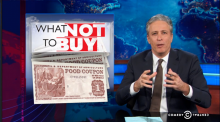 I don't typically watch much television. But when I can, I watch The Daily Show. Jon Stewart brings humor, satire and truth telling to the news of the day — qualities also characteristic of the Hebrew prophets. When I once suggested that to Stewart, he immediately denied any similarity, saying, "No, no, no, I'm just a comedian from the Borsch Belt!" But further discussion revealed a selection of topics that evoke his moral passion and even a righteous anger at political hypocrisy.
That was on vivid display in a spotlight on what Fox News commentators were saying about food stamp recipients. It began with Fox saying how families who receive support from SNAP (the Supplemental Nutrition Assistance Program) should use their food stamps, and even what they should and should not be eating, which led to repeated condemnations of poor people.
The clips from those Daily Show commentaries are below and I suggest you take a few moments to watch them. They reveal what I am calling Fox News' "preferential option for the rich," which is in stark contrast to the gospel's "preferential option for the poor" and what Pope Francis is now calling the church back to. Fox News' repeated preference for the rich and condemnations of the poor is not just a political or economic issue, but a moral and religious failure. The faith community, in particular, should take note.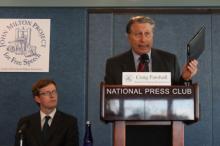 NASHVILLE, Tenn. — For the third time, Jesus is about to change Reza Aslan's life.
As a teenager, Aslan turned to Jesus in an evangelical youth group, where becoming a Christian made him feel like a real American.
He later studied Jesus of Nazareth in college, which led Aslan to a doctorate in the sociology of religion.
Now Aslan's controversial new book about Jesus is about to make him a best-selling author. Zealot: The Life and Times of Jesus of Nazareth has already reached No. 1 on Amazon.com. It's expected to debut this weekend on The New York Times' best-seller list, becoming the latest in a long line of controversial and profitable books about the so-called historical Jesus.
Aslan said he wants to show the power of Jesus as a flesh-and-blood human being, rather than the savior of the world. That Jesus has gotten lost in 2,000 years of church history, he said.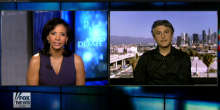 Are you feeling a bit smug about the way historian and author Reza Aslan out-debated Lauren Green on Fox News on Friday, July 26? The clip of the interview about his new book, Zealot: The Life and Times of Jesus of Nazareth, has become a YouTube sensation with almost 3 million views in four days and much of its popularity is due to liberals gloating over Lauren Green's obvious embarrassment at being out maneuvered on her own show. From her opening question it was clear she was itching for a fight.
Punch
Here's her opening salvo: "You're a Muslim, so why did you write a book about the founder of Christianity?" This was less a question than an accusation. A Muslim, she seemed to be saying, who is writing about Christianity must have an agenda and we all know what that is – to destroy Christianity! She followed up for the first 5 minutes of the interview with questions that simply cited others making the same accusation, cynically pandering to her audience with what she hoped would be a knock-down, drag out boxing match in which she would put this arrogant Muslim masquerading as a "scholar" in his place. To her chagrin and the delight of liberals everywhere, Aslan came prepared for battle.
Counter-Punch
Aslan defended himself against her accusation of bias with a clever feint. He redirected her attack by agreeing that of course, he is a Muslim, but that is not the critical component of his biography. Here's his answer to her opening question as I transcribed it: "To be clear, I am a scholar of religions with four degrees including one in the New Testament, fluency in biblical Greek who has been studying the origins of Christianity for two decades who also just happens to be a Muslim. It's not that I'm just some Muslim writing about Jesus. I am an expert with a PhD in the history of religions." He mentions his credentials four more times during the interview. His point? How could you accuse me of having a hidden agenda when I am an academic scholar only interested in the facts? Historians, he wants Ms. Green and all of us to believe, are bias-free pursuers of the truth. The unspoken accusation is that Ms. Green is not interested in the truth and is in fact the one with the agenda, which is to destroy Islam and defend Christianity against any and all attacks.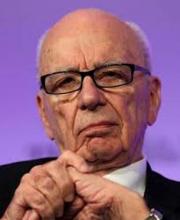 Who controls the airwaves?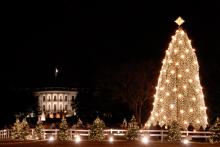 I sat behind a couple of folks on a plane to Seattle this morning who were discussing their distress about a so-called war on Christmas.
"Memorial Day is a holiday," said the man in a santa hat with disgust. "July 4th and Thanksgiving are holidays. Christmas is, well, Christmas!"
"Absolutely," nodded the woman next to him. "It's just more evidence of this war against Christmas."
On the way off the plane, a flight attendant made the grave mistake of wishing the man happy holidays. He stopped the line of outgoing traffic behind him (including me) to correct her. She demurred, looked toward her feet and smiled sheepishly.
We Christians have a long and storied history of playing the martyr, whether there's actually anyone persecuting us or not.
Pages