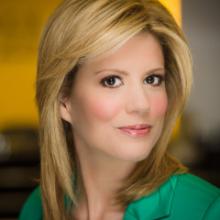 Ralph Reed's recent Road to Majority conservative confab in the nation's capital had an unlikely exhibitor in the conference hall: opponents of the death penalty.
The activists were in the right place because their opposition stems from conservative principles. Conservatives Concerned About the Death Penalty believe that the faithful who gathered at the annual event hosted by Reed's Faith and Freedom Coalition are ripe for embracing their critical view of capital punishment.
They have their work cut out for them. Yes, support for death penalties has been dropping in a Pew survey — from 78 percent in 1996 to 55 percent last year. But this barbaric practice still enjoys strong preference among conservatives, with 69 percent expressing support in a June ABC News/Washington Post poll. Only 49 percent of liberals agreed. Among Republicans, support is even higher — at 81 percent.
So what kind of reception did the activists receive? The group's advocacy coordinator, Marc Hyden, told me the response was very positive.