Nate Hanson writes for USA Today.
Posts By This Author
Police Investigate Portland Stabbing Suspect's Extremist Ideology
05-30-2017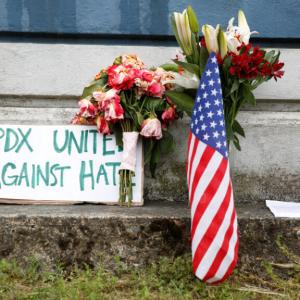 A man facing murder charges, after he allegedly fatally stabbed two people and injured another on a Portland light-rail train, has a history of run-ins with law enforcement, and is a self-proclaimed white supremacist, authorities said.
Jeremy Joseph Christian, 35, is charged with aggravated murder, attempted murder, intimidation in the second degree, and felony possession of a restricted weapon, stemming from the May 26 attack. Christian makes his first court appearance on May 30.