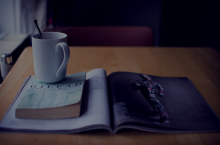 The Library of Congress' National Book Festival featured more than 100 authors, but Pulitzer Prize-winning Marilynne Robinson (and Nobel Literature Prize dark horse — but I have my fingers crossed) was my clear highlight. She spoke for an hour with The Washington Post's Book World editor, Ron Charles, about her newest novel Lila, public discourse on religion, and why we'll never get to read any of her sermons.
In one of his first questions to Robinson, Charles asked why she seems to be one of the few contemporary American novelists who depict religion in a positive light.
It's true, she said. With the proliferation of the out-of-touch pastors and abusive priests in our national literature, an observer would think that Americans are an irreligious bunch. But many Americans have a deeply-treasured friendship with a minister.
"It is part of our national character to ridicule what we value," she said.
"And this makes it difficult to articulate what we actually value."