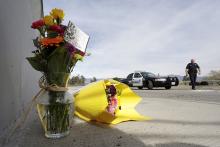 After the San Bernardino massacre, I, like other Muslims, worried about my safety.
I wondered what would happen if I went outside, given that I'm easily identifiable in my hijab. I wondered what that day, or the next or the day after that, would be like for me.
And that, I have decided, is ridiculous. I was not a victim that day.