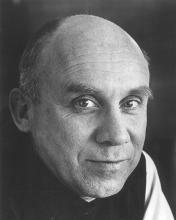 At his speech before Congress on Sept. 24, Pope Francis listed Trappist monk Thomas Merton as one of four exemplary Americans who provide wisdom for us today.
Out on the National Mall, thousands cheered when the pope named two other exemplary Americans: Abraham Lincoln and Martin Luther King Jr. Fewer recognized Merton (or the fourth exemplar the pope mentioned, social activist Dorothy Day.)
The pope did not choose to hail anyone associated with the institutional Catholic Church as his models. Instead he chose a former president, a Protestant minister, a lay Catholic, and a monk.