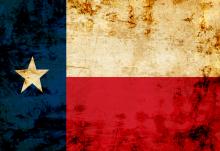 The U.S. Supreme Court is now weighing arguments in the same-sex marriage case it heard on April 28 that could lead to a landmark decision requiring all states to acknowledge the unions.
But don't count Texas out without a fight.
State lawmakers are considering at least five bills designed to block same-sex marriages, which are currently illegal in the state, and some state leaders say they'll battle to bar the unions regardless of any Supreme Court decision.