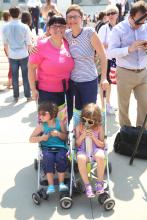 The first thing I did when I read the U.S. Supreme Court's decisions in the cases involving the Defense of Marriage Act and California's Prop 8 on Thursday morning was offer a silent prayer.
It was short — just two words — completely heartfelt and probably far more eloquent than anything I'll manage to write in this space today.
"Thank you," I told God.