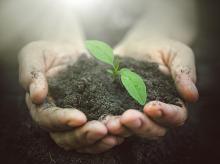 My Dear Friend,

It breaks my heart to be the one to tell you this, but I figured you might be more receptive hearing this from me. I think you already know what I'm about to tell you — it's nearly impossible you couldn't know with how loud everyone's whispers have become.
Something is terribly wrong! You are sick.
I know this isn't the news you were hoping for, but it's the truth. With this in mind, I feel now, it is more important than ever that I lay things out for you — no matter how much it pains me.