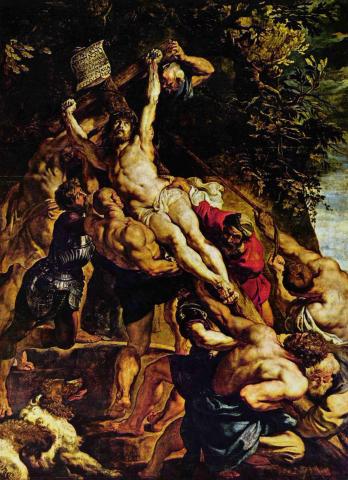 The back-lit morning wave
Clarified emerald suddenly in olive,
Then gone; forever the cry of the Christ's torso
In Rubens' "Elevation of the Cross";
A glass pepper shaker filled to overflowing
By a finger of fallen sun at the close
Of a most mundane afternoon.
Obsessed is perhaps too strong a wod
But I seek the image of emergent light
In everything, as if a life's a collection
Of a thousand thousand such events
Becomes, finally, and somehow,
Through the slippery spirit's incomprehensible means,
A perfect surrender. The desert hermit Antony
Is said to have needed no lamp
To read scripture in his cell at night, so bright
Was the manifest glow of his abandon.
Samuel Harrison, a novelist and poet, coordinates an arts ministry at St. James Episcopal Church in Ormond Beach, Fla.