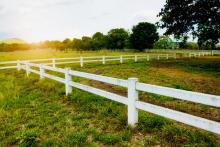 In his New York Times column, " Alone, Yet Not Alone," David Brooks laments the "strong vein of hostility against orthodox religious believers in America today, especially among the young." Even more disturbing for Brooks is that in his experience, the opinion of young people is too often justified. He observes that religious believers can be "judgmental," "hypocritical," "old-fashioned," and "out of touch," and he wonders why that's so. Brooks, who is Jewish, knows that the Judeo-Christian tradition reveals a God who desires mercy and not sacrifice, who calls us toward a radical love that includes our enemies. As evidence of the core of orthodox belief, he offers two giants of the Judeo-Christian tradition, Rabbi Abraham Heschel and Augustine, who give testimony to lives of compassion and love inspired by devotion to the biblical God. Lives that tolerate ambiguity and uncertainty as essential components rather than disqualifiers of faith.
So what gives? Why do religious believers spend so much energy reinforcing their (our – I'm one of those orthodox believers) borders, building thicker and higher dividing walls designed to keep out the underserving, the sinners whom not even God can love? Just who is kept out varies widely, but it seems religious people are utterly convinced that they are on the inside with God. No doubt about it. Musing on this sad fact, Brooks comments:
There must be something legalistic in the human makeup, because cold, rigid, unambiguous, unparadoxical belief is common, especially considering how fervently the Scriptures oppose it.
Brooks is on to something here – there is something rooted in our "human makeup" that the Scriptures fervently oppose, but it is not legalism per se.