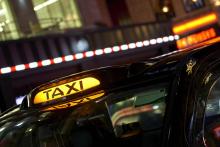 Hate crimes in America dipped across the board in 2014, except in the category of anti-Muslim crimes, which rose about 14 percent over the prior year. Given the barbaric Islamic State attacks in Paris last week and elsewhere recently, that latter trend seems destined to accelerate.
The presence of hate crimes against Muslims is no new phenomenon. Prior to the 9/11 attacks, there typically recorded between 20-30 hate crime against Muslims per year and after 2001 that number rose to nearly 500.
This summer, we saw the murder of three Muslim students in Chapel Hill, N.C. On Nov. 15 in London, a man pushed a Muslim woman into an oncoming underground train. And on Thanksgiving Day, a man in a taxicab in Pittsburgh, Pa., shot his driver in the back for being Muslim.
These incidents do not need to be listed as statistics to validate reality but they do need to be heard.